Up to 50% OFF + 100% BV on Select Products - Black Friday Sales Are LIVE!
Nov 23, 2022

To thank all our amazing Entrepreneurs and celebrate the exciting milestones they've reached throughout this demanding year, we're launching a massive, can't-miss Black Friday Sale, available till Wednesday, 30th November. Get select products up to 50% off WITH 100% BV! Check out the spectacular deals below!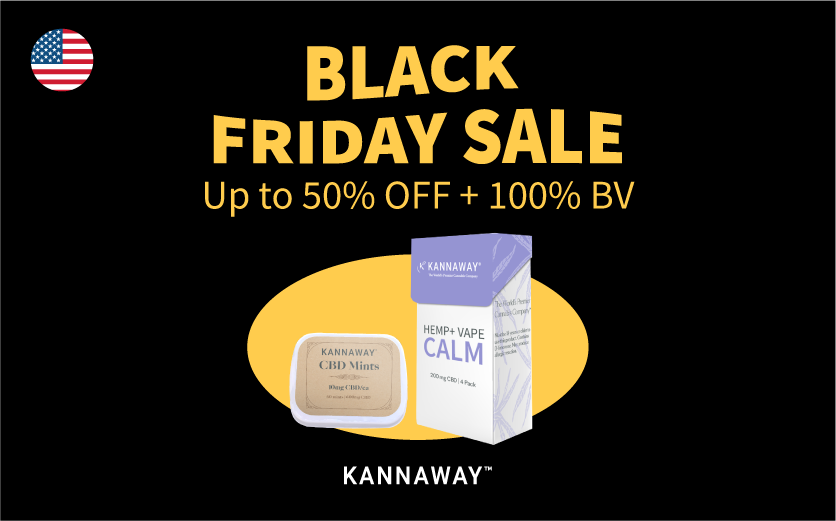 United States

Vape 4 Pack | $50
50% OFF + 100% BV

CBD Mints | $18
40% OFF + 100% BV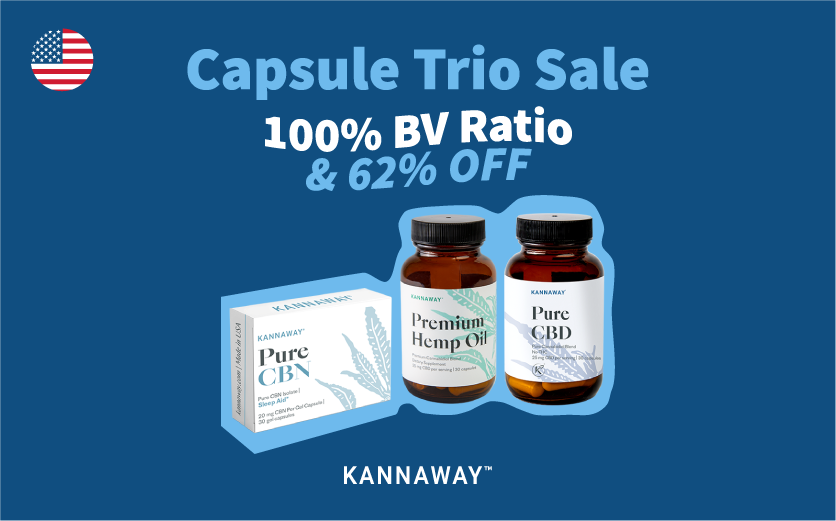 United States

Capsule Trio | 100% BV Ratio & 62% OFF 
1 x Premium CBD Capsules
1 x Pure CBD Capsules
1 x Pure CBN Gel Caps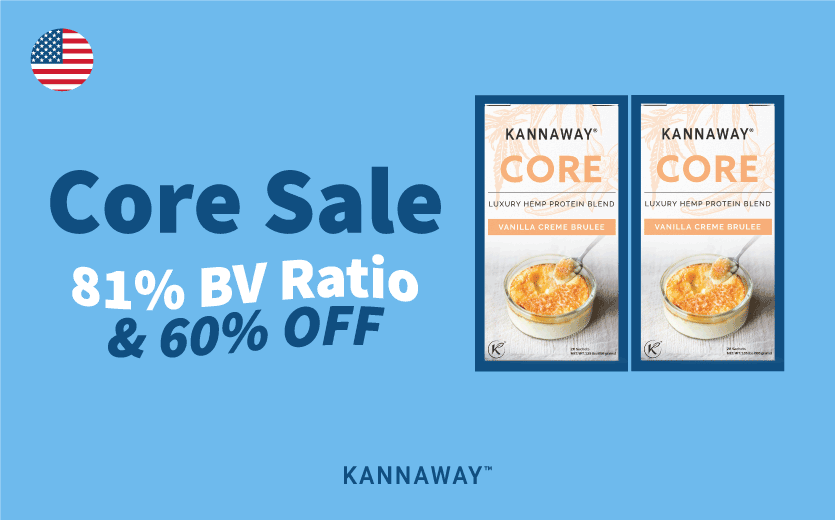 United States

2 x Core Protein Vanilla  
81% BV & 60% OFF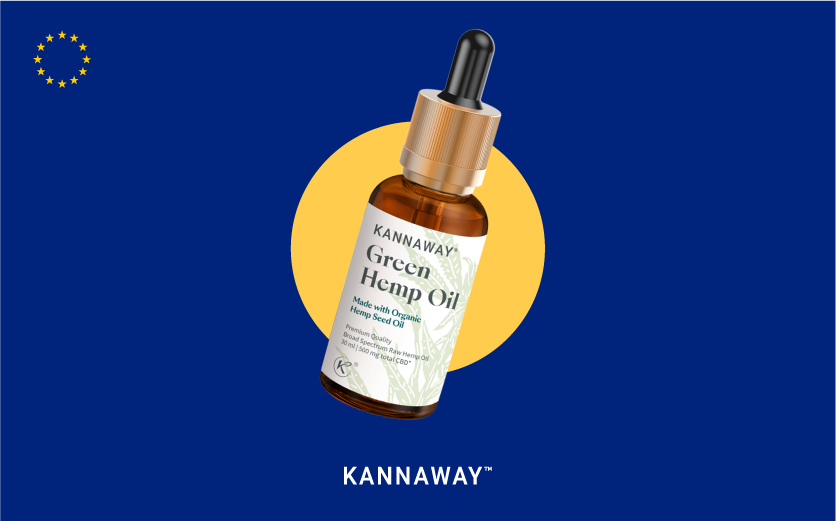 Europe & Great Britain

Green Hemp Oil | €23/£20
50% OFF + 100% BV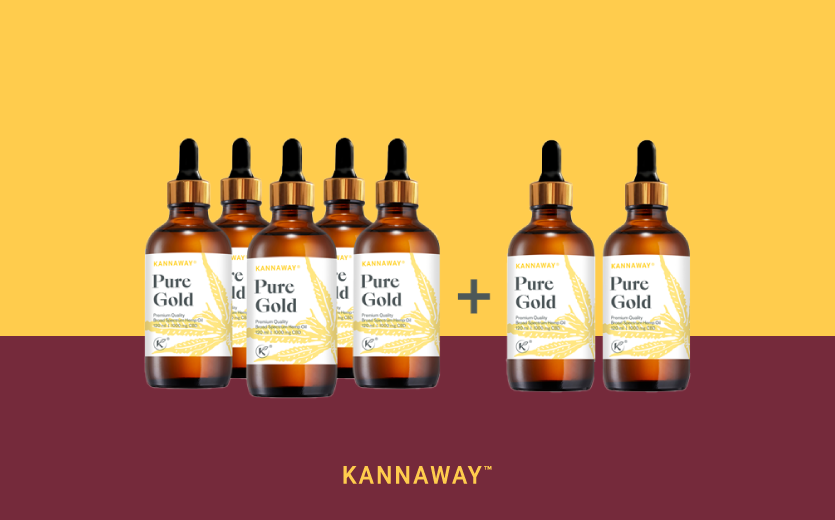 Europe & Great Britain

Pure Gold 1000mg 5+2 Pack
€319,15 | 275 BV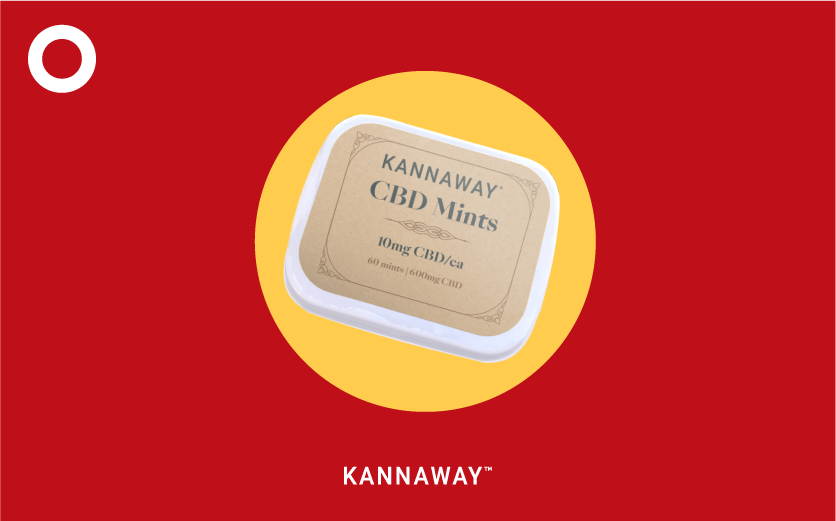 Japan

CBD Mints | ¥3,300
40% OFF + 100% BV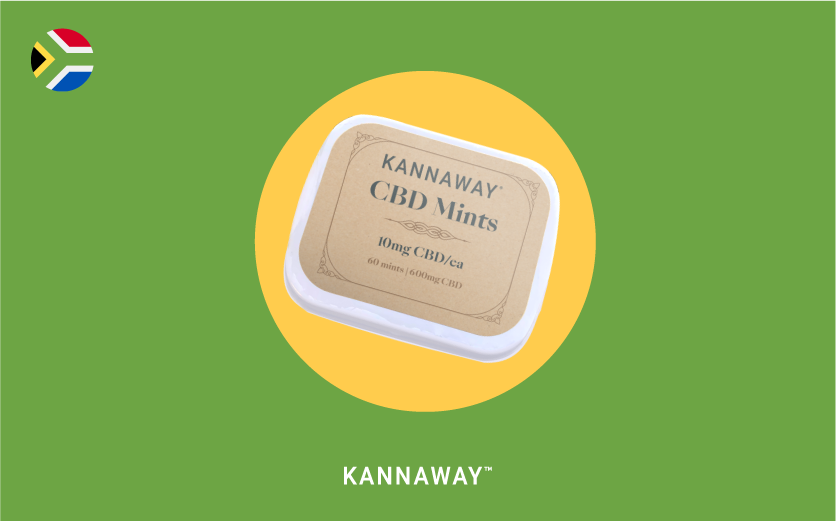 South Africa

CBD Mints | R239
40% OFF + 100% BV


Our End-of-the-month/Black Friday sales contain some of our most popular products packed with naturally sourced cannabinoids. If you're looking for huge discounts PLUS 100% BV, then it's time to explore the hemp plant's broad spectrum of natural benefits and save BIG!

These incredible deals won't last long so don't sleep on this opportunity. These savings will only be available until November 30 midnight PST!



These promotions end November 30th midnight PST. To access the product, you must be logged in to your Kannaway account. The promotion is only available while supplies last and is subject to change or amendment at any time.